About us
Promprylad Foundation is a part of Promprylad.Renovation. A mission-driven community platform which develops sustainable solutions for Ukrainians who decided to stay in Ukraine despite the war and those who plan to return as soon as it will be possible.
Being a home front for the whole country we see our role in creating the circumstances which will allow people, organizations and businesses to go on.
We have started to build Ukraine of which we dreamed of before the full scale invasion in 2017, and because of the invasion our mission and role became even more crucial.
Our main focus are projects which support community development in four main areas:
new economy and entrepreneurship development
informal education
modern arts
urban planning
To be a platform of social influence that generates and scales impact-oriented initiatives aimed at ensuring the sustainable development of the Ivano-Frankivsk ecosystem in public, social, and economic development. Since the full-scale invasion we shifted our focus on developing sustainable solutions for Ukraine's wartime and post-war economic and social recovery.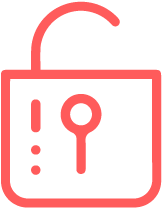 Openness
All our motives and actions are transparent; we are open-minded and responsible in what we do because responsibility is a virtue.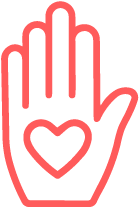 Proactivity and ambition
We are guided by opportunities, not limitations; we consider ourselves as a part of global community which partakes in designing the future.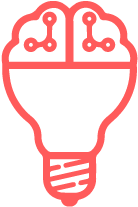 Innovation
Together with our partners, we create and ecosystem looking for new solutions for global and local challenges. We are open to experiments and new ways to solve problems.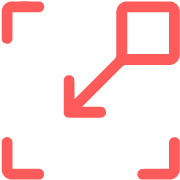 Inclusion
We are different, we're accessible to all categories of people and communities; we take into account everyone's interests in our decision-making; we respect the opinions of others, even if they don't coincide with ours.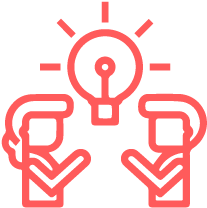 Partnership and co-creation
We don't combat anything, we foster the dialog and offer new solutions, believe in the potential of synergy and joining efforts in a meaningful way; we use this principle in real-case scenarios.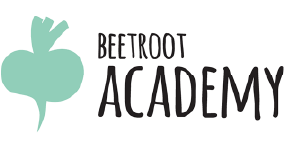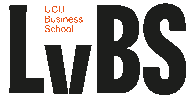 Teple Misto is a platform for initiatives and synergies between them, which unites people and businesses that support ideas and actions aimed at the sustainable development of Ivano-Frankivsk, the comfortable transformation of urban space into a warm, comfortable, and aesthetic environment, the creation of conditions for unlocking the city's intellectual and creative potential, exchanging ideas and economic growth.
As a strategic partner of the project, Teple Misto is responsible for implementing part of the social impact functions, in particular, the launch of one of the largest Art Centers in Ukraine with a focus on contemporary art; the launch of the Promprylad Museum; the launch of the Chytai direction, which is designed to promote reading and become a platform for holding one of the largest literary events in Ukraine.
Beetroot ACADEMY is a Swedish-Ukrainian social enterprise, on a mission to help people have great careers in the digital economy. We believe that in the 21st century, everyone deserves access to professional education and development, no matter who they are or where they are from. As a strategic partner of the project, Beetroot ACADEMY is responsible for implementing part of the social impact functions, in particular, the launch of School of New Proffesions.
LvBS is a school with European values and approaches, which has been developing an open and responsible business community in Ukraine for more than 14 years. The mission of the school is: "Ukraine on the business map of the world." It is so because we believe that only strong companies having ethical approaches and thinking globally can both strengthen Ukraine internally and boost its brand on a global scale. As a strategic partner of the project, LvBS is responsible for implementing part of the social impact functions, in particular, the launch of educational programs for businesses.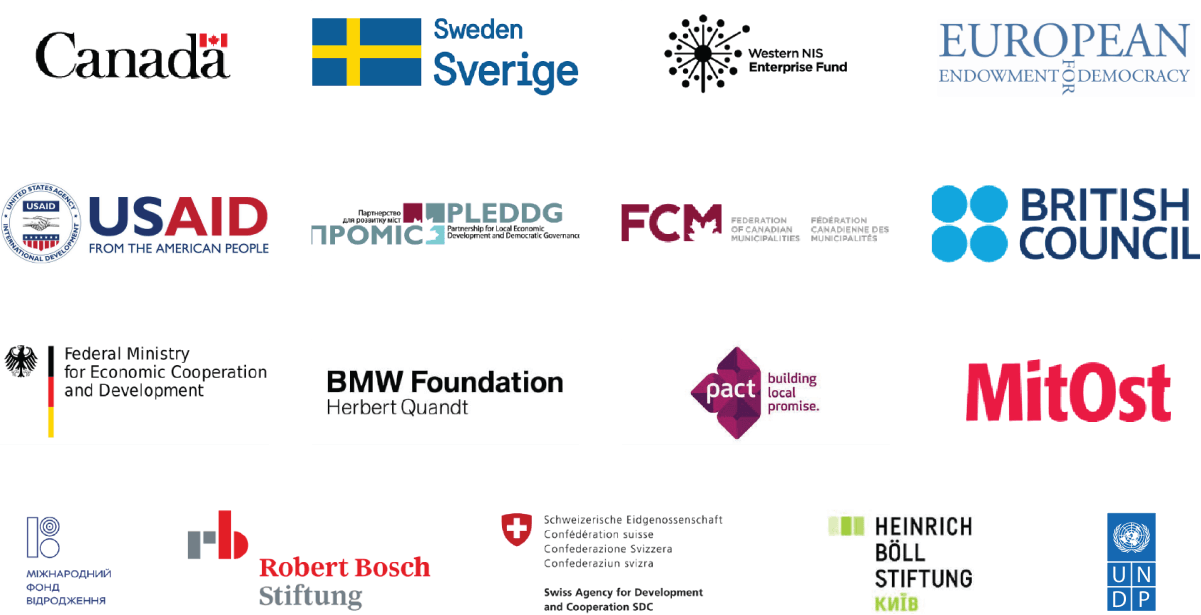 Impact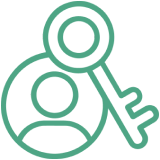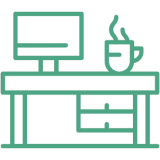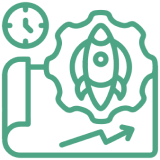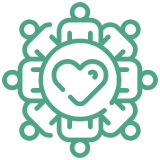 300k
people covered by the projects
Impact goals: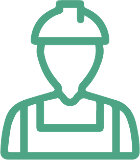 5000+
jobs will be
created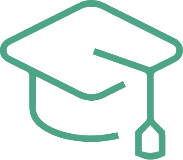 up to 270
educational events
and programs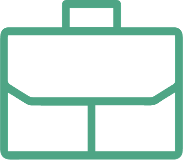 over 120
new companies
and organisations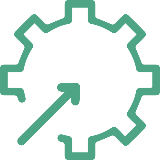 30,000+
IDPs will have access
to socio-cultural integration
Promprylad Foundation Projects
Food Hub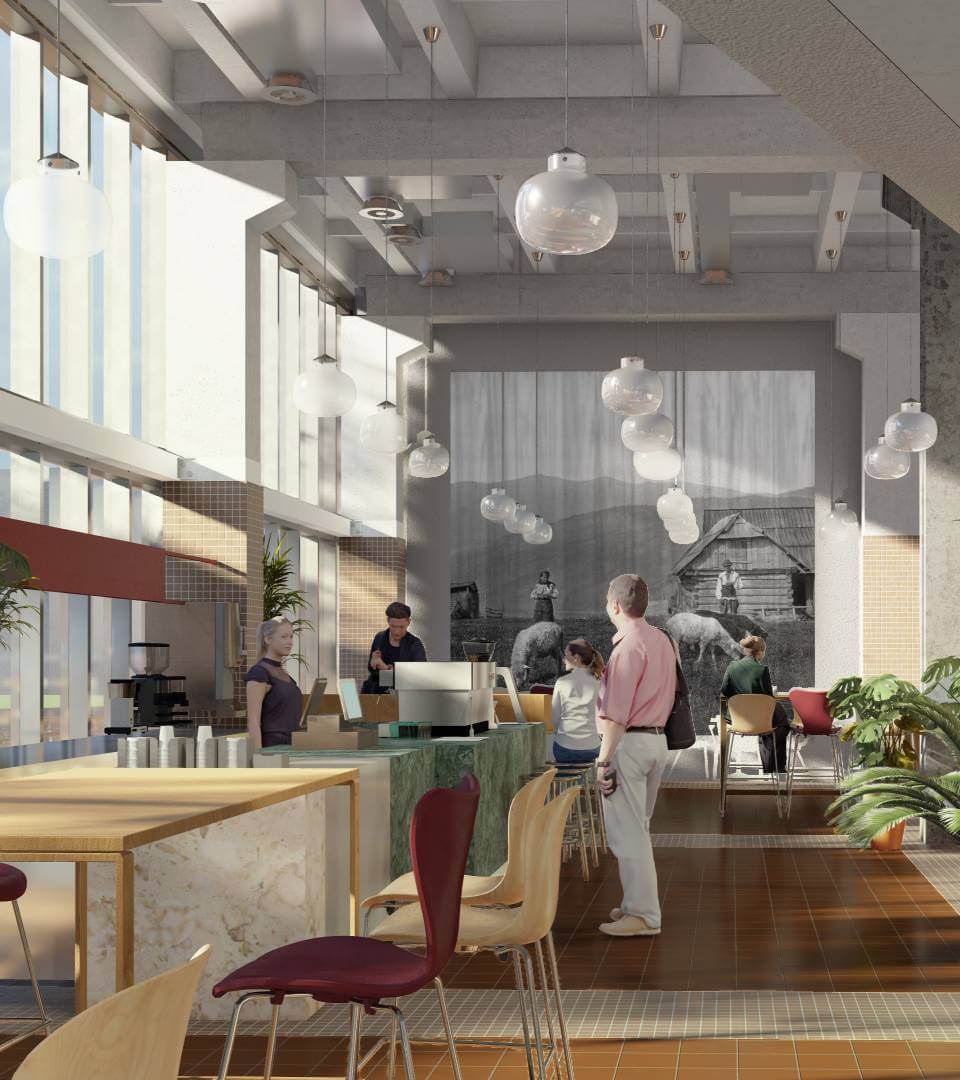 Food Hub
Idea: to develop the biggest food culture facility in Ukraine that will include the laboratory for research and experiments, educational and innovation space in food sector
Focus:
provide at least 5 relocated businesses with equipped space for their activities and create 100 new job opportunities
stimulate the local farming by creating the $1,3M of annual demand for the locally manufactured products
ensure education courses, promotion of Ukrainian food culture, new tastes exploration and development
Scale: 3041 sq.m
Impact: Make Ivano-Frankivsk a place for research and development of the Ukrainian food culture
Business Support Center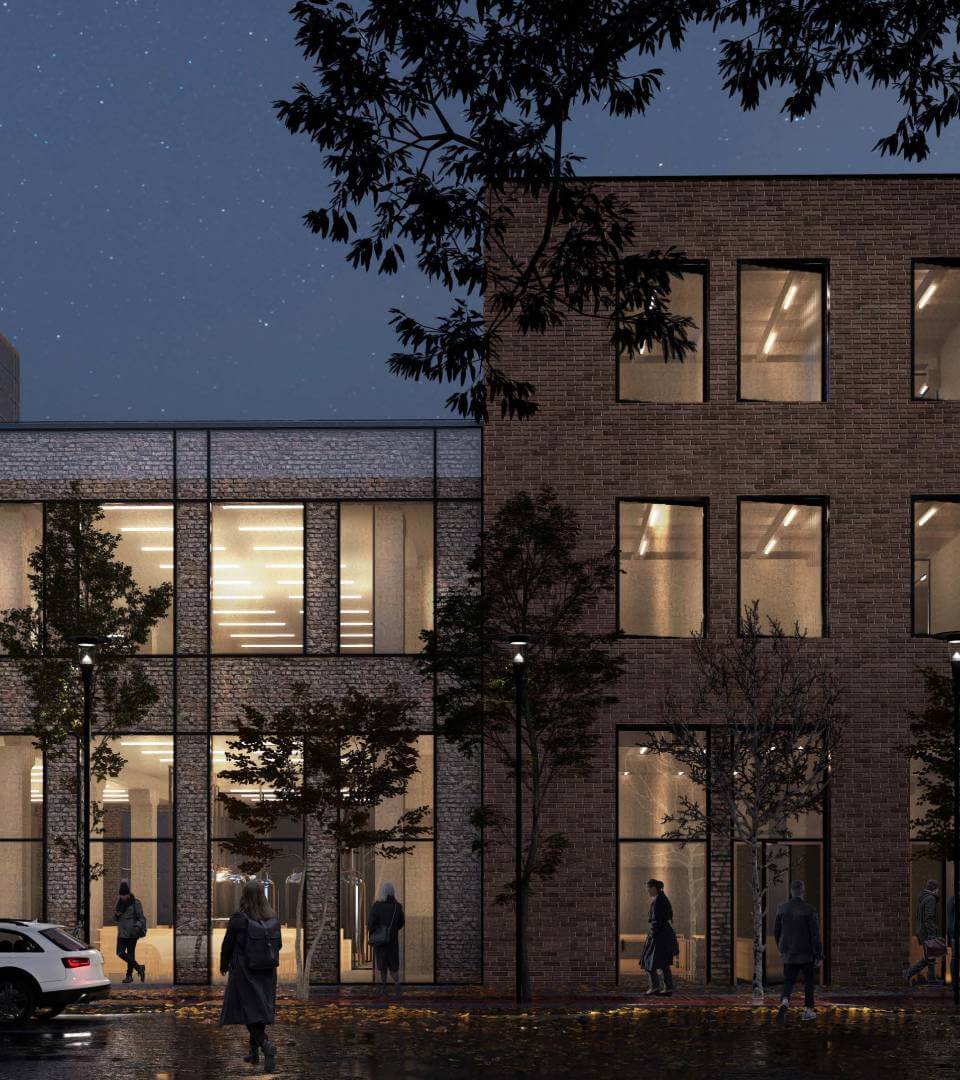 Business Support Center
Idea: ensure circumstances for sustainable development of organizations and businesses, even despite the war
Focus:
comprehensive support for Ukrainian relocated and local entrepreneurs by providing them with educational, networking, consulting opportunities
support 1500+ businesses through various activities of the Business Support Center: education, consulting, mentorship etc
provide reliable ground for Ukrainian economy recovery
Scale: 300 additional working spaces and 80 new jobs. It will bring opportunities for more than 500 entrepreneurs monthly
Impact: growth of the economy of Ivano-Frankivsk region and creation of job opportunities for Ukrainians who suffered from the war breakout
Art Center
Idea: place Ivano-Frankivsk on the world art map and ensure development of art in the region for the multiple purposes
Focus:
socio-cultural integration and rehabilitation for internally displaced Ukrainians
launch an art program adapted to help people who were forced to leave their homes because of the russian invasion
reach out more than 150 thousand people through activities provided by the Art Center within a year
Scale:
Impact: united environment for artists from all around Ukraine who create unique projects
Reading Promotion Space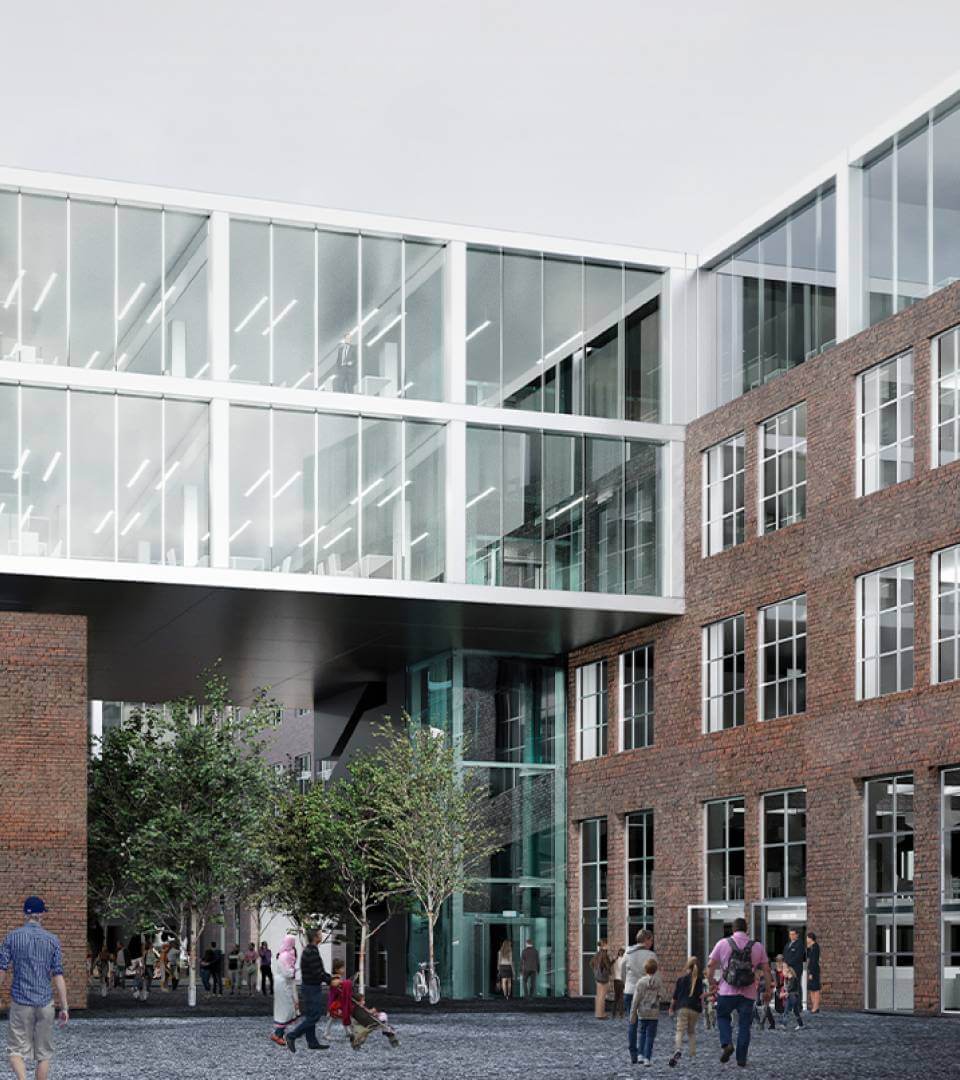 Reading Promotion Space
Idea: the development of the reading environment for children, teenagers, adults, through interaction and dialogue within the framework of implemented initiatives
Focus:
rehabilitation through reading for internally displaced children and adult Ukrainians and residents of Ivano-Frankivsk
engage to the program activities internally displaced writers and poets to help in adaptation of people who found new home in Ivano- Frankivsk
reach more than 200K people by the activities provided by the Reading Space within a year
Scale:
Impact: open and inclusive reading environment for internally displaced Ukrainians and residents of Ivano-Frankivsk
School of New Professions, Business school, incubator and accelerator
Idea: new quality leadership and entrepreneurship development and incubation
Focus:
develop educational programs based on the demand and capacity allowing Ukrainians to become highly qualified and capable of finding good job opportunity
develop a training for highly relevant unique profession which is only gaining popularity in Ukraine
attract people to gain new professional skills and fill the market with valuable assets and updated knowledge
Scale:
Impact: the incubator environment for growing professionals and ambitious Ukrainian innovators who will create intellectual products of high quality and with a high added-value. Creation of a business opportunities for veterans, youth and women
Maker Space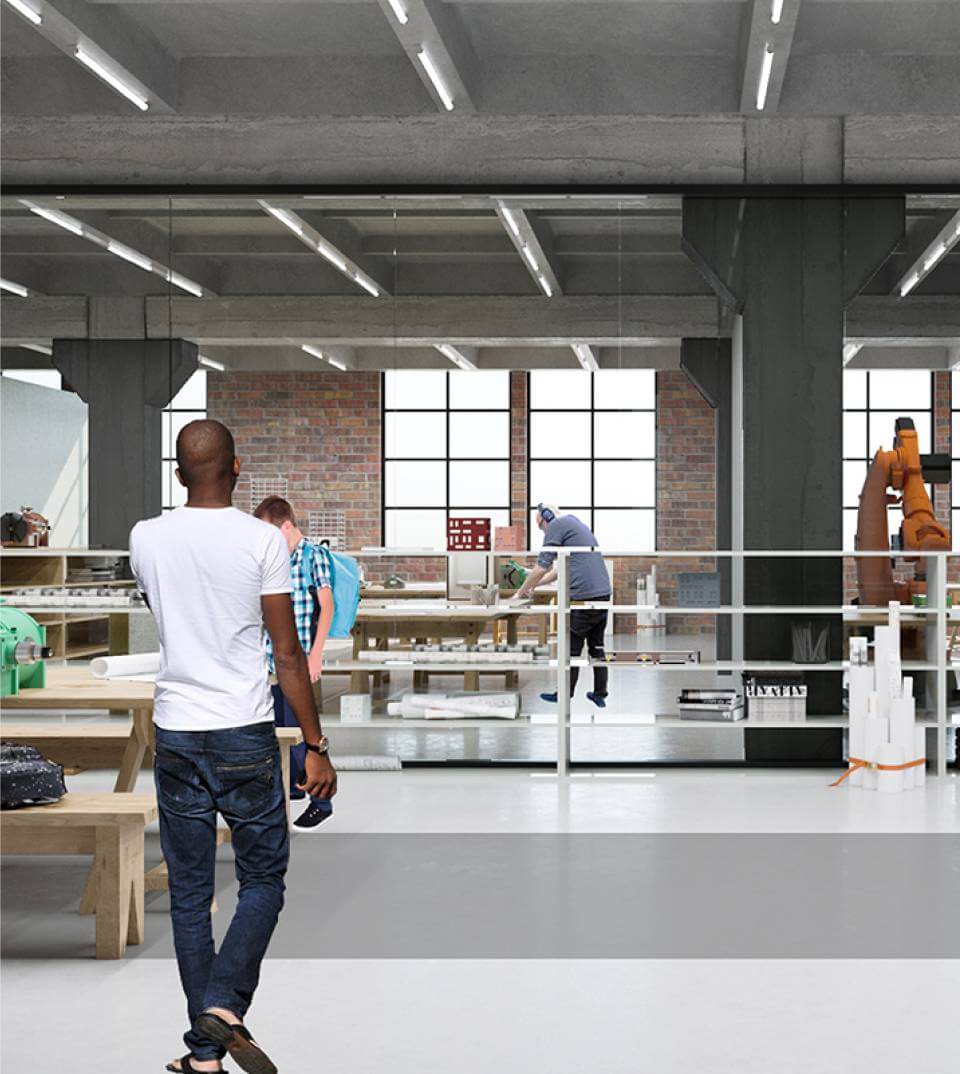 Maker Space
Idea: to become heart of creative industries in Ukraine
Focus:
create a unique learning environment that encourages crafting, playing and exploring
provide solutions to significant problems or challenges of creative industries, creation of opportunities for prototyping
craft- manufacturing and education and rehabilitation activities for internally displaced Ukrainians and veterans (in the format of workshops) in robotics, woodworking, ceramics, metal, 3D, recycling, textile, research laboratories
Scale:
Impact: growth of professional and ambitious Ukrainian innovators who will create manufactured products of high quality and with a high added-value
Event hall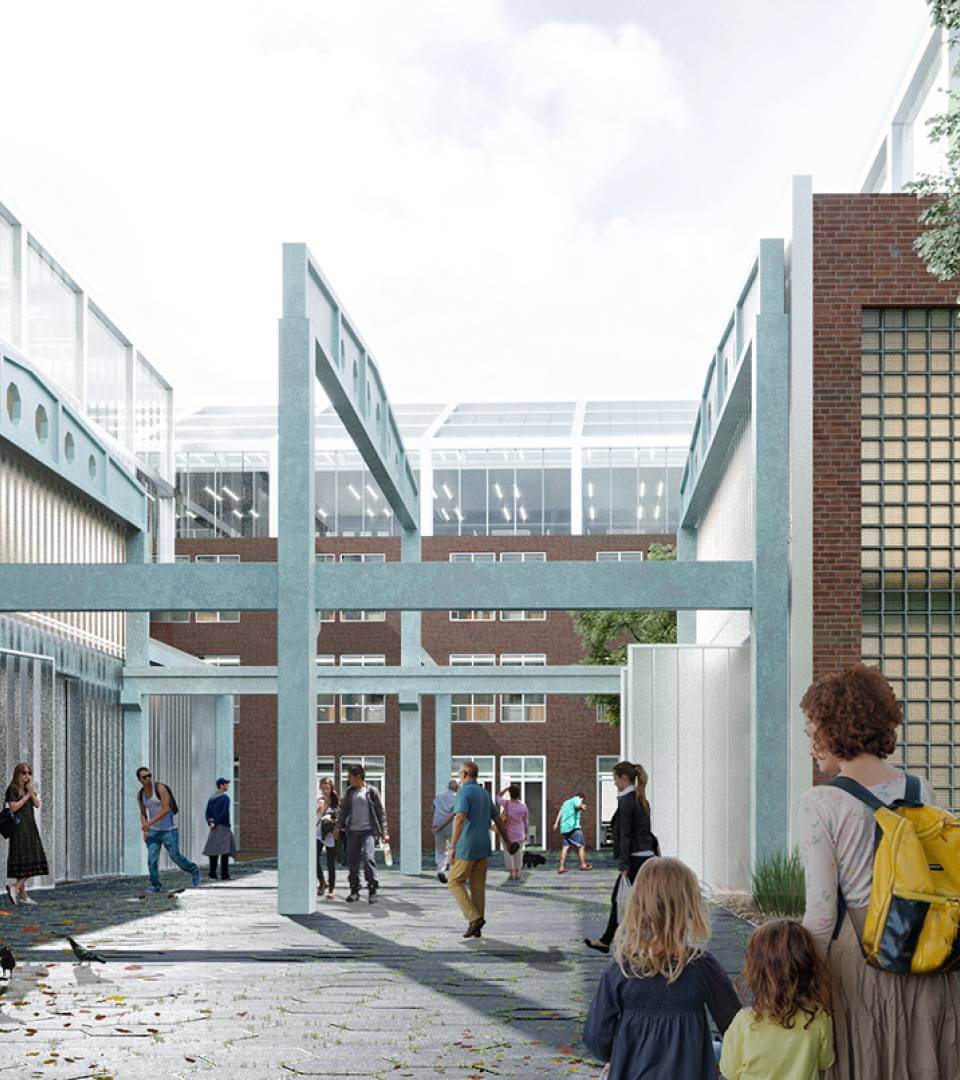 Event hall
Idea: to become heart of creative industries in Ukraine
Focus:
create a unique learning environment that encourages crafting, playing and exploring
provide solutions to significant problems or challenges of creative industries, creation of opportunities for prototyping
craft- manufacturing and education and rehabilitation activities for internally displaced Ukrainians and veterans (in the format of workshops) in robotics, woodworking, ceramics, metal, 3D, recycling, textile, research laboratories
Scale:
Impact: growth of professional and ambitious Ukrainian innovators who will create manufactured products of high quality and with a high added-value
Promprylad Museum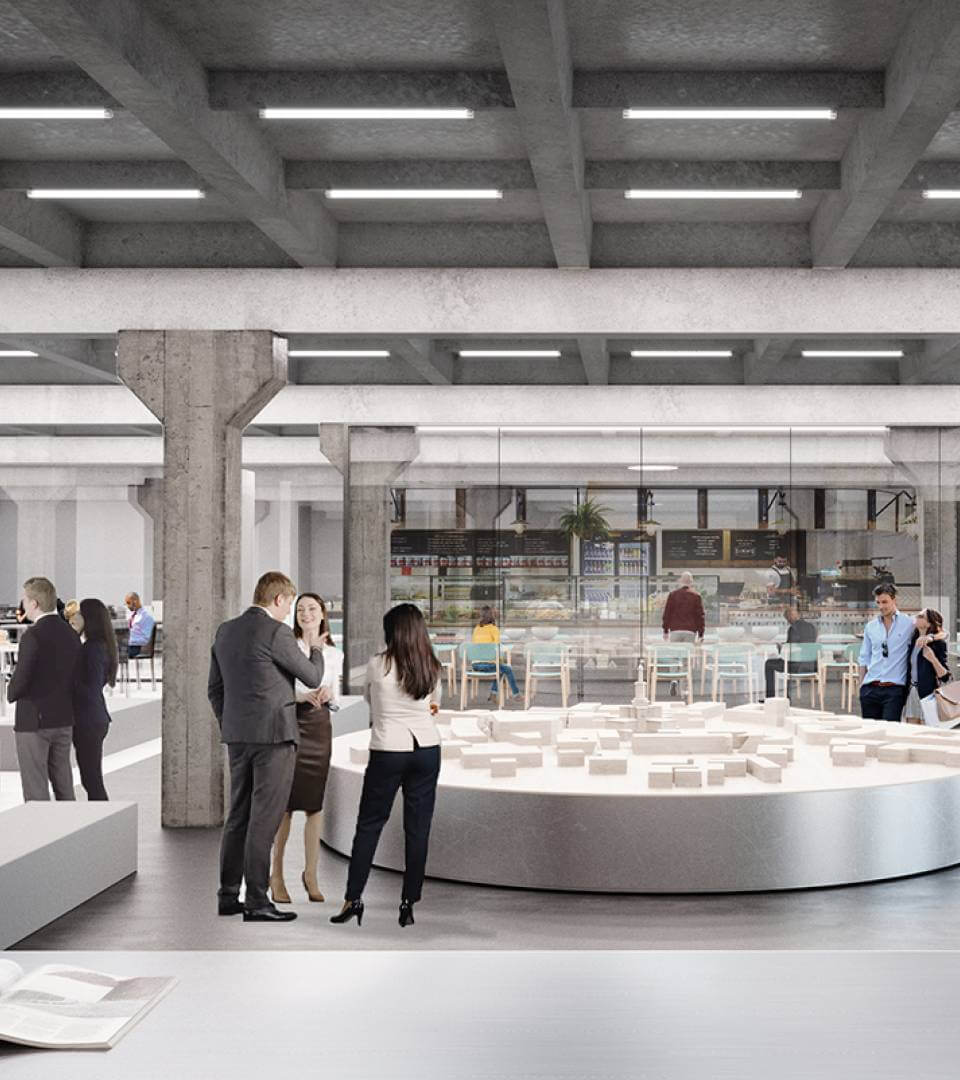 Promprylad Museum
Idea: determine historical values of the region`s industry
Focus:
analyzing different historical periods of local history from the point of view of achievements and victories of Ukrainians who have preserved their own values and identity under different empires and despite two world wars.
analyzing the history of industry in Ukraine
show the transition from the industry to innovation
Scale:
Impact: rethinked Soviet heritage of Promprylad and Ukraine
Children Development Center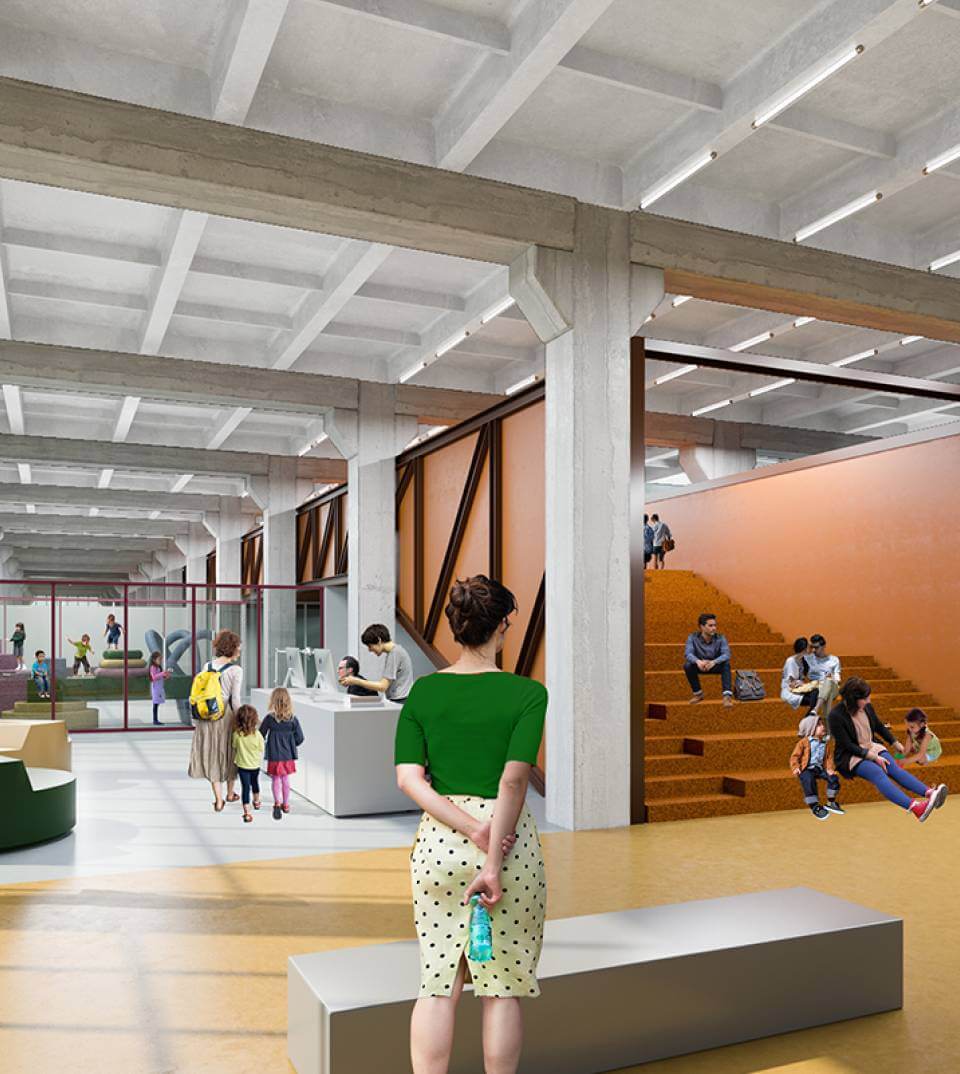 Children Development Center
Idea: grow Ukrainian youth to become unstoppable in their leadership and ambitions
Focus:
informal education focused on problem-solving mindset, project management, entrepreneurial mindset, critical thinking, various languages, architecture, robototechnics
Scale:
Impact: introduce the world`s latest approaches to learning and development of children to impact education system in Ivano-Frankivsk
Cinema Center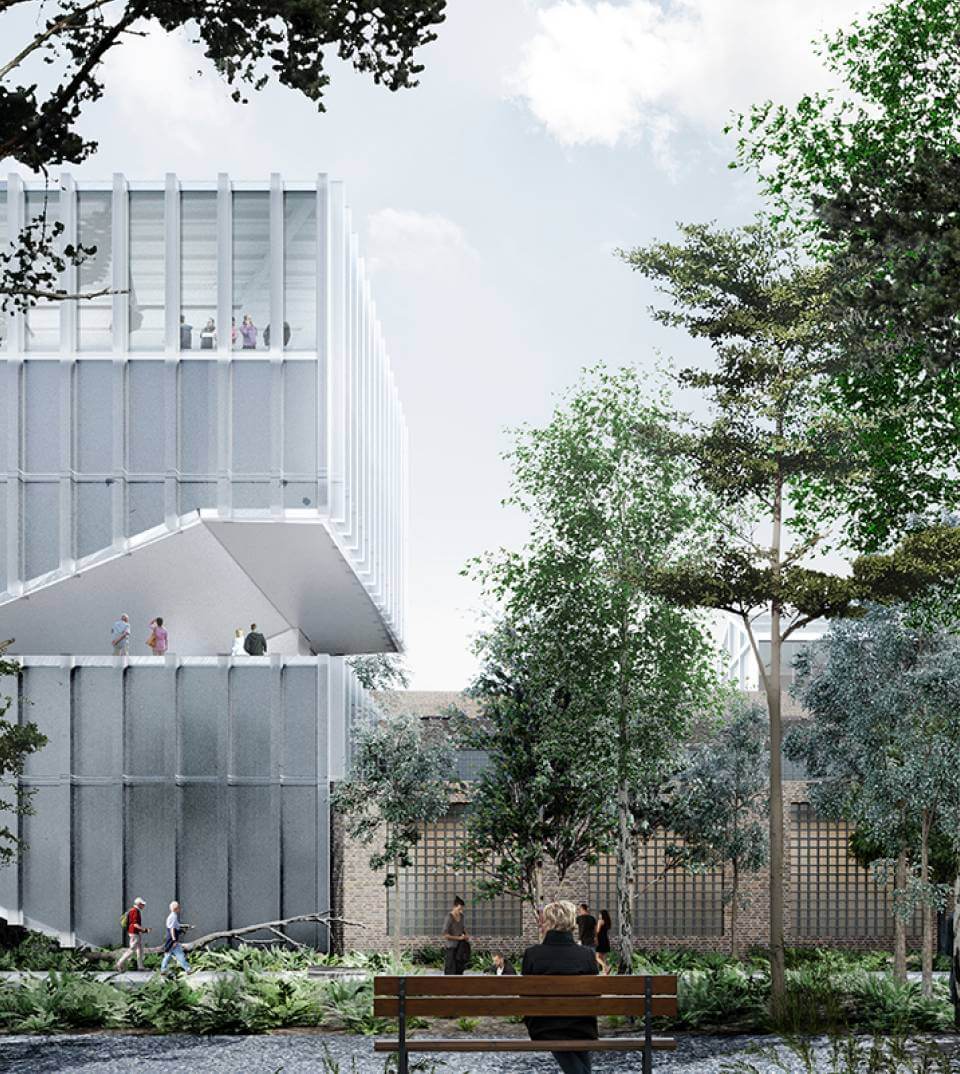 Cinema Center
Idea: to become a first modern filmmaking laboratory in Ukraine and a platform for international film festivals
Focus:
multimedia industry – cinema, advertising, innovation in film technologies
Scale:
Impact: make Ukraine a brand for filmmaking and multimedia industry
Circularity and Sustainability of Promprylad.Renovation project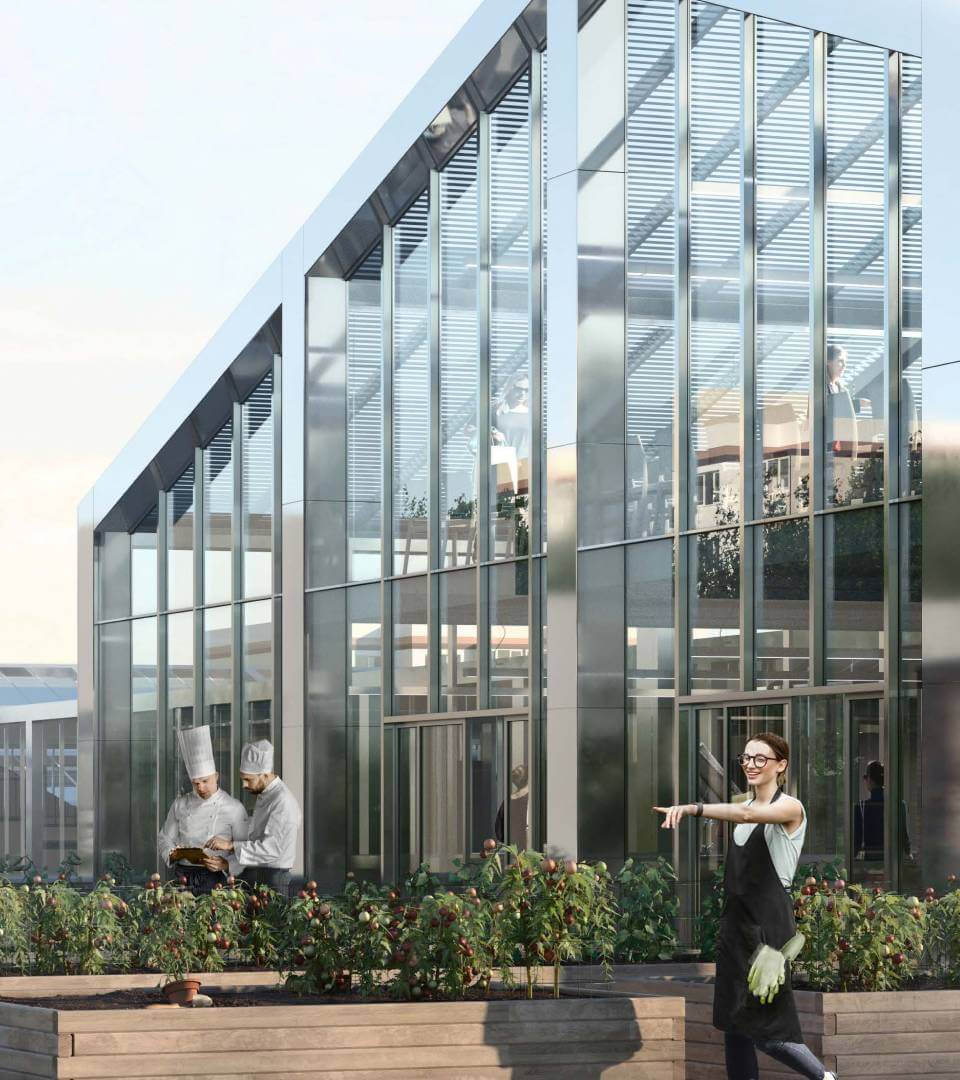 Circularity and Sustainability of Promprylad.Renovation project
Idea: to become a model of revitalized factory built in harmony with the environment
Focus:
circular strategy, reuse, sustainability in planning and consumption
educational component – a whole series of events, studies, advocacy and popularization of the principles of the circular economy
Scale:
Impact: setting a blueprint for development and real-estate industry